From Bentley to Bugatti, Aston Martin to Alfa Romeo – the makers of the world's coolest classic cars honed their skills racing at Brooklands, creating some of the most beautiful, most advanced and most iconic vehicles of their day. Here's our top five:
1. THE BARNATO-HASSAN BENTLEY, 1935
Walter Owen "WO" Bentley created some of the coolest British classic cars ever. He lived for engineering and speed, having worked as an apprentice on locomotives, raced motorcycles at Brooklands, and designed aero engines, before forming Bentley Motors Limited in 1919. His aim was to "build a good car, a fast car, the best in class" and he achieved his goal – Bentleys went on to win more races at Brooklands than any other marque. The legendary Barnato-Hassan Bentley is a very special vehicle, and one of the most beautiful British-made classic cars – engineer Walter Hassan was commissioned by the racer Woolf Barnato to build it solely to break the Brooklands lap record. It looks lower and meaner than any other Bentley of the period and this 1.47-tonne machine, piloted by Oliver Bertram, set a new lap record on the banked circuit of 142.6mph in 1935, a record that still stands for Group B cars.
2. THE ALFA ROMEO 6C 1750 GRAN SPORT, 1930

Anonima Lombarda Fabbrica Automobili was bought by the entrepreneur Nicola Romeo in 1915, and Alfa Romeo hit a run of success when Enzo Ferrari, then one of Alfa's young works drivers, persuaded the skilled automotive designer Vittorio Jano to work for the company in 1923. Jano's influence produced some of the most beautiful and most advanced examples of Italian engineering of the pre-war period. The 6C 1750 Gran Sport was one of the quickest, strongest and most exquisitely engineered cars of its day, with handfuls of torque provided by its supercharger. The high power to weight ratio from its light chassis also helped combat driver fatigue. The Gran Sport won the Gold Medal at Brooklands piloted by Joseph Patrick with an average speed of 80 mph.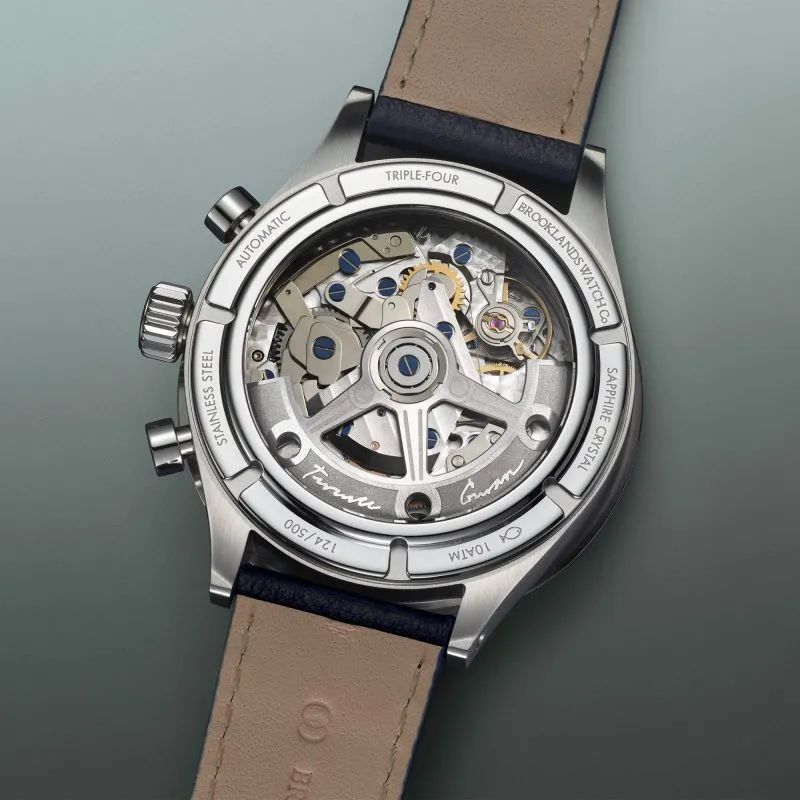 3. THE BUGATTI TYPE 35, 1924
Ettore Bugatti was known for the passion and design detail that he put into his cars with their iconic arch-shaped radiators. The cars' engine blocks were exquisitely hand finished, requiring no gaskets to seal them, and often adorned with guilloche engraving more commonly seen on watch faces and fine shotguns. World land speed record holder Sir Malcolm Campbell appreciated the cars' engineering so much that he became a Bugatti dealer, opening a showroom at Brooklands.
As far as Brooklands racing cars go, the Bugatti Type 35 was particularly innovative. It was helped by weight-saving alterations such as aluminium wheels and a hollow front axle helping it to become the most successful racing model the Alsace-based company ever produced, winning over 1,000 races. From 1924-1926 the Type 35 set 41 records, won 351 races (averaging 14 wins per week) and the Grand Prix Championship.
4. THE ASTON MARTIN "BUNNY", 1922
Aston Martin, still one of the coolest classic car brands in the UK, has a strong connection to Brooklands – all its pre-war cars were road-tested at the circuit. The company began its racing career here in 1920, just as the flamboyant Count Louis Zborowski began to invest in the company. Zborowski had already built and raced four of his own massive 23-litre aero-engined sports cars, nicknamed "Chitty Bang Bang" (which inspired Ian Fleming's book and the 1968 film Chitty Chitty Bang Bang) but the 1922 Aston Martin that broke ten world records in one day was a very different and much nimbler vehicle. "Bunny" was a prototype with a small 1,486 cc engine, a narrow two-seater body, a wheelbase of just 8 feet and artillery wheels. Drivers H Kensington-Moir, Clive Gallop and Sammy Davis drove it to victory over a gruelling 16 ½ hour session averaging 76mph.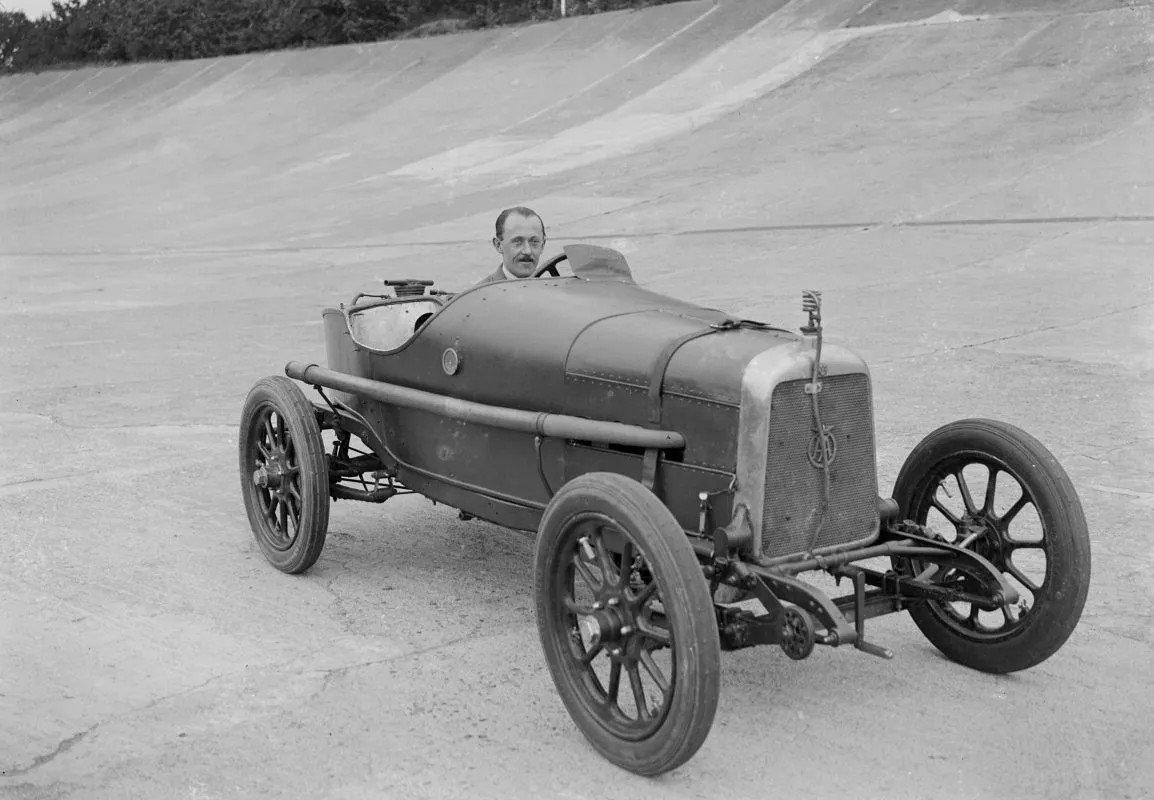 5. THE BLITZEN BENZ, 1913
The iconic 200hp Lightning or "Blitzen" Benz was the supercar of the early twentieth century, excelling in speed and power, and described as "faster than any train, plane or automobile" of its day. Designed and built by Benz in Mannheim (over a decade before its 1926 integration with Daimler to become Mercedes-Benz), six were built. No3 in the series was snapped up by LG Hornsted (known to his friends as "Cupid") in 1913, and he went on to set seven records with his 21.5-litre 4-cylinder classic in 1914. Hornsted became the first British holder of the World Land Speed Record, set at Brooklands, with an official speed of 124.09 mph. His record stood for eight years. After a sojourn in Mannheim throughout WW1, the newly-fettled car returned to Brooklands where, driven by HV Barlow, it competed successfully but was nearly destroyed in 1922 when it careered over the banked curve at the north end of the circuit.