Women played a leading role in the early days of motorsport at Brooklands. These daring female racing drivers were competing wheel-to-wheel on the same track as men – even before they had been given the vote in 1928. These true motorsport pioneers deserve to be celebrated, so here are our top 5 women heroes of Brooklands.
1. Violette Cordery, 1900-1983
Violette was the first woman to set an official Brooklands speed record. She entered – and won – Brooklands' first Ladies' race in 1920, driving her 1,500cc Eric Campbell racer at an average speed of 50 mph. She broke many records in the 1,500cc class, including 200 miles in 3 hours and 10 minutes. In the summer of 1925, Violette won the Brooklands half-mile sprint against nine male competitors, and wrote in The Daily Express: "There will soon be scarcely an able-bodied woman or girl who cannot drive and generally manage a motor car." In 1927, along with her friend Eleanor Simpson and her mechanic Ernest Hatcher, she drove around the world, taking in Bombay, Australia and Quebec. Her allotted 20lb of kit included four hats and five evening dresses. She is the only driver – male or female – to have been twice awarded the Royal Automobile Club's prestigious Dewar trophy.
2. Kay Petre, 1903-1994
American-born Kay came to England with her husband Peter, and visited Brooklands with him because he was interested in flying. Kay was more entranced by the motor racing, and decided that this was what she wanted to devote herself to. She was only 4'10'' but had a huge appetite for speed and drove some gargantuan cars – she progressed quickly from a Wolsely (with which she won her first two Brooklands races) to a 2-litre Bugatti, and then a mighty 10.5-litre V12 Delage, which she drove with wooden blocks on the pedals so she could reach them. She had some terrific battles with her rival Gwenda Stewart for the Women's Outer Circuit Record in 1935, edging her lap record up to 134.75 mph. In 1937 she was rushed to hospital following an accident during practice for the Brooklands 500-mile race. After a lengthy convalescence, she never raced again but kept her passion for cars alive as a motoring journalist, and later designed the seat covers for Alec Issiogonis' first Minis. She died in 1994 at the age of 91.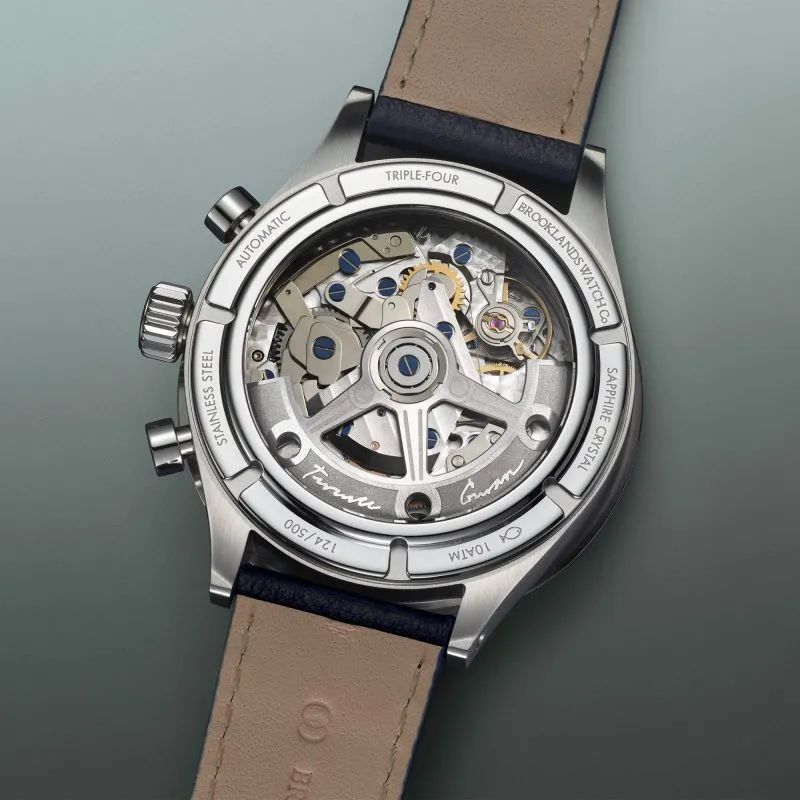 3. Doreen Evans, 1916-1982
Doreen first raced at Brooklands at the age of 17, making her one of the youngest female racing drivers ever to compete at the famous banked oval track. She started her motorsport career racing her MG in sprints and hillclimbs. By 1934, at just 18, she'd won the Brooklands Ladies' Handicap on the mountain circuit, and a year later took first place in the Outer Circuit race in her supercharged MG Q-Type. A dramatic accident in 1936 during the Brooklands International Trophy saw her MG catch fire and crash out on the Member's Banking section. Doreen escaped with superficial injuries. Later, she moved to America, gained her pilot's licence and took up flying.
4. Margaret Allan, 1906-1998
Aston Martin, still one of the coolest classic car brands in the UK, has a strong connection to Brooklands – all its pre-war cars were road-tested at the circuit. The company began its racing career here in 1920, just as the flamboyant Count Louis Zborowski began to invest in the company. Zborowski had already built and raced four of his own massive 23-litre aero-engined sports cars, nicknamed "Chitty Bang Bang" (which inspired Ian Fleming's book and the 1968 film Chitty Chitty Bang Bang) but the 1922 Aston Martin that broke ten world records in one day was a very different and much nimbler vehicle. "Bunny" was a prototype with a small 1,486 cc engine, a narrow two-seater body, a wheelbase of just 8 feet and artillery wheels. Drivers H Kensington-Moir, Clive Gallop and Sammy Davis drove it to victory over a gruelling 16 ½ hour session averaging 76mph.
5. Gwenda Stewart, 1894-1990
Gwenda had a book's worth of adventures before she even began racing – she'd trekked alone in the wilds of Canada, and driven ambulances during the First World War on the Russian and Romanian fronts, later being decorated with the St George Cross. Then she discovered motorcycling, and broke the Brooklands Double 12 Hour record on a 250cc Trump with an average speed of 44.65 mph. (It would have been a 24-hour race, but local residents complained about the noise of night racing, so it was held on two consecutive days.) Gwenda preferred attempting speed records rather than road racing, because she believed it gave female racing drivers a more equal footing against men. She was the first women ever to lap Brooklands at 130 mph, and her famous racing battle against Kay Petre is the stuff of legend, resulting in her achieving the ultimate Brooklands Ladies' Outer Circuit lap record with a staggering average speed of 135.95 mph.